Men's Ministry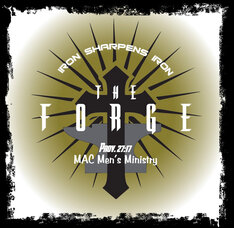 Our Men's Ministry seeks to help men grow in their relationship with Jesus and one another through the study of God's Word, prayer, and fellowship, so that they can be godly leaders in their home, at work, and in their community.
Men's Bible Study meets on Tuesday evenings (during the school year) at 7:00 PM in the church's Fellowship Hall. All men are invited to join us. Email Pastor Mark at pastormark@murrysvillealliancechurch.org for information regarding upcoming events and Bible studies.
Current Study
Our culture is confused about what it means to be a man. Even notions of masculinity have, in many corners, become toxic. This study speaks truth into a poorly defined and disoriented culture about the purpose and future of masculinity from a biblical perspective. In this Bible study, men will wrestle honestly with the unique questions and circumstances they face today.
Simply put, Christian men should be who God has called them to be. Men, this Bible study will help you assess your current situation and get going on the adventure that God wants you on. For all of us, it's time to wake up, get up, suit up, and rise up.
Men, join us for Kingdom Men Rising starting Tuesday, March 21st at 7:00 PM in the Fellowship Hall. Please sign up in the church Lobby or via email at pastormark@murrysvillealliancechurch.org. Cost of the study guide is $20. We look forward to seeing you there!
Women's Ministry

All ladies are invited to be a part of our women's ministry--Sisterhood of Christ. Our Bible Studies are held on Thursday evenings (during the school year) at 7:00 PM in the church's Fellowship Hall. For information about our women's ministry email macsisterhood@gmail.com.
Current Study
Good Boundaries and Goodbyes: Loving Other Without Losing The Best Of Who You Are
A 6-SESSION BIBLE STUDY by Lysa TerKeurst
Is it unloving or selfish to set a boundary? And what does the Bible instruct us to do when a relationship is no longer safe or sustainable? Lysa TerKeurst has asked these hard questions in the midst of her own relational struggles.
Love draws us together and love sets boundaries. Lysa shares these are not mutually exclusive. Good boundaries pave the road for the truest version of love to emerge within the relationships that make up so much of who we are and what we want the most. Lysa will teach on five critical points to establishing healthy boundaries.
Ladies, join us for this Bible study on Thursdays, starting April 6th at 7:00 PM in the Fellowship Hall. Please sign up in the Lobby or via the email below by March 26th to secure your study materials for the first week. Cost of the study guide is $16. The study guide and companion book are $35. We hope to see you there!
Questions? Email macsisterhood@gmail.com
Young Adult Group
Our Young Adult Group exists to help others (ages 18-35) find a community of believers, get into God's Word and get into God's work.
Current Study: Bible Studies for Life... We meet every Tuesday, starting at 6:45 PM.
Senior's Ministry
Primetimers is a dynamic, energetic ministry for adults nearing retirement age and older. Through Bible studies, fellowship events, and serving others, we seek to live to the fullest the abundant life that God has provided us. Come check out what God is doing through those in the prime time of life! We meet Tuesdays at 10:30AM (no meetings during the month of August) in Room 114.
We are currently studying the Old Testament book of Daniel.