Men's Ministry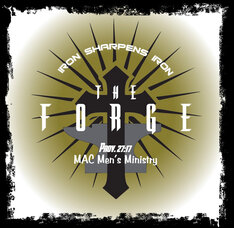 Our Men's Ministry seeks to help men grow in their relationship with Jesus and one another through the study of God's Word, prayer, and fellowship, so that they can be godly leaders in their home, at work, and in their community.
Men's Bible Study meets on Tuesday evenings (during the school year) at 7:00 PM in the church's Fellowship Hall. All men are invited to join us. Email Pastor Mark at pastormark@murrysvillealliancechurch.org for information regarding upcoming events and Bible studies.
Current Study
We will begin a study of Revelation on Tuesdays starting September 13th at 7:00 PM in the Fellowship Hall. Sign up by contacting Pastor Mark via the email above, or by calling the church office.
Women's Ministry

All ladies are invited to be a part of our women's ministry--Sisterhood of Christ. Our Bible Studies are held on Thursday evenings (during the school year) at 7:00 PM in the church's Fellowship Hall. For information about our women's ministry email macsisterhood@gmail.com.
Current Study
JUDE: Contending for the Faith in Today's Culture
A 7-SESSION BIBLE STUDY by Jackie Hill Perry
While often overlooked, the book of Jude remains as relevant today as the time it was written. God has commanded His beloved church to do the necessary work of contending for the faith in a world of unbelief, and as we do, He will keep us from falling into the same deception.
In this study we will dive into themes of being called, loved, and kept, and learn how to point others to Jesus in grace and truth. We serve others well when we share the whole gospel with them, not just the parts deemed attractive by our culture.
Calling all ladies! Join us for this Thursday evening Bible study starting September 1st at 7PM in the Fellowship Hall. Please sign up via the email below. Cost of the book is $16. We hope to see you there! Email macsisterhood@gmail.com with any questions.
Young Adult Group
Our Young Adult Group exists to help others (ages 18-35) find a community of believers, get into God's Word and get into God's work.
Upcoming: A new study, Bible Studies for Life, will begin Tuesday, January 24th.
Senior's Ministry
Primetimers is a dynamic, energetic ministry for adults nearing retirement age and older. Through Bible studies, fellowship events, and serving others, we seek to live to the fullest the abundant life that God has provided us. Come check out what God is doing through those in the prime time of life! We meet Tuesdays at 10:30AM (no meetings during the month of August) in Room 114.
We are currently studying the New Testament book of Daniel.