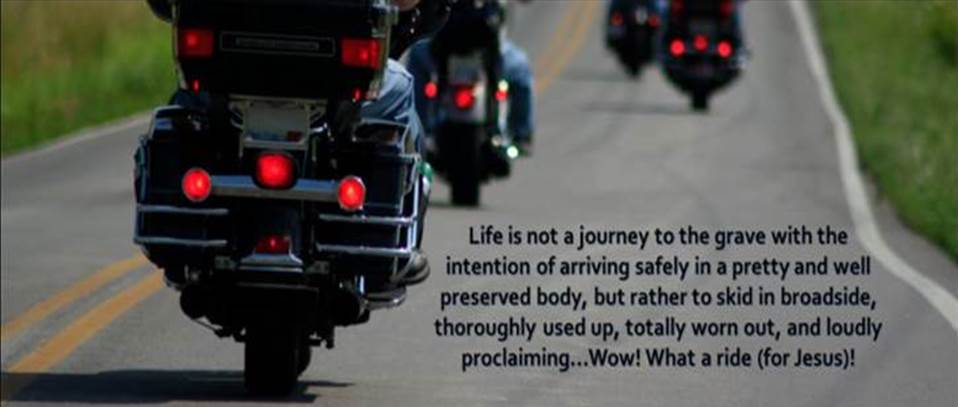 We are a biker/motorcyclist ministry that believes God loves bikers. Bikers come from all walks of life and have been affected in many different ways by the roads we have traveled. Our shared interest in motorcycles provides opportunity for fellowship and helps those who may be seeking a new direction in their personal life.
Jesus Christ is our Road Captain. Whether we have come from broken relationships, addictions, or a lack of direction, we believe that God's intervention in our life can give us hope, forgiveness, and a new meaning to live each day. Swing your leg over the saddle, put your knees into the wind, stroke the throttle, and come ride with us. New roads are on the horizon!
Blessing of the Bikes

Our 26th Annual Blessing of the Bikes will be held on Sunday, April 16, 2023. Click on our DOWNLOADable FLYER to share with your club, group, and fellow riders as the date draws closer.
Have a safe and enjoyable riding season!!